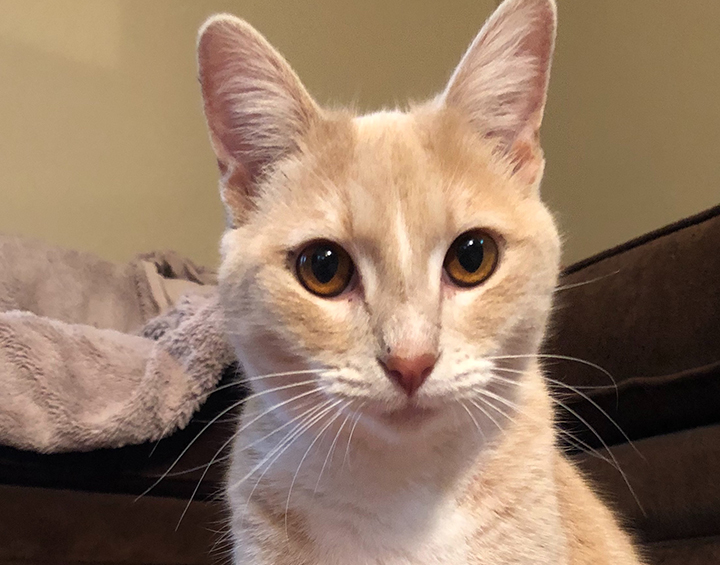 Sisters Twix and Sox were adopted together on Sunday, March 12, 2023!
Meet Sox! This beautiful girl was approximately one year old when she entered Kitty Devore Rescue foster care in February 2022.
Sox is a sweet kitty that enjoys pets and being held. If you're willing to put in the time and head scratches, she'll start to quietly purr while relaxing in your arms. But she's still a young girl that loves to play with wands, chase balls, and vanquish blanket monsters (AKA feet). Even while showing her playful side, Sox is a gentle girl. She has recently taken an interest in computing by generously checking random keys for functionality and batting at moving objects on the screen. Sometimes she is drawn to the television screen and watches a show with her foster family in the evening.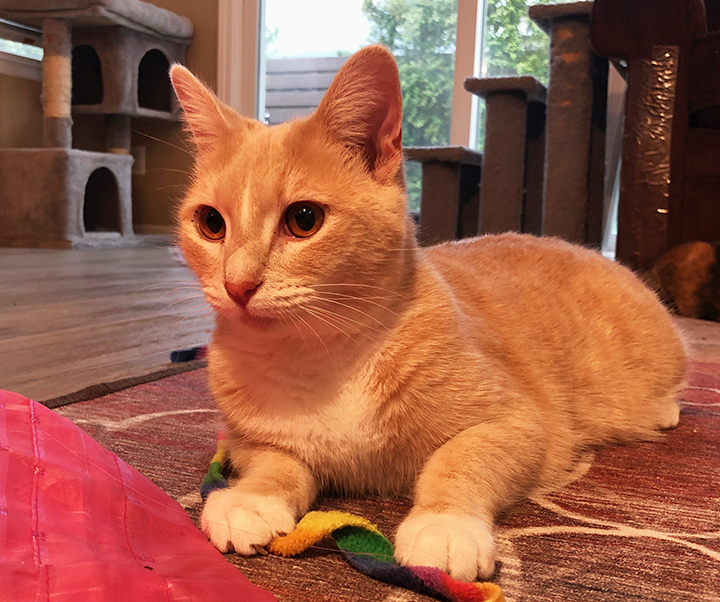 Sox doesn't talk a lot, but she's a big fan of wet food and gets very chatty at dinner time. If she hears or sees anything that indicates the dinner routine, she takes it upon herself to rally the troops and head for the kitchen. This is also when she implements her ninja skills to take the slower kitties' food before they even know what happened. She just can't help herself – she loves her food!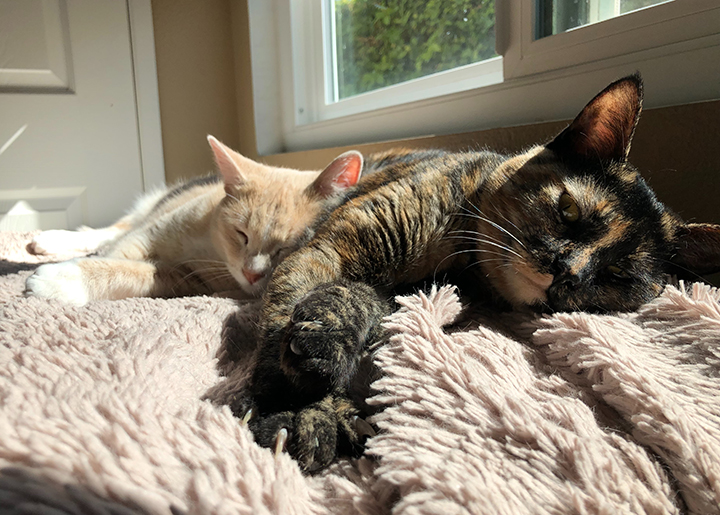 Sox and her sister, Twix, are a bonded pair that need to be adopted together. They do not want to live with a dog, but they get along well with other cats and wouldn't mind older children. They were cautious when they first came to their foster home, but quickly warmed up with a little patience and some pets. They continue to become more cuddly as they get comfortable. Are you looking for two beautiful young kitties with a lot of love to give? Fill out an application for Sox and Twix today!