Megan was adopted March 29, 2023!
A citizen found and brought Meghan and her brother, Harry, to Devore Shelter in April 2021 when they were tiny babies, too young for the shelter to accept into their care. Thankfully, one of our members present at the shelter that day intercepted them. Once home, he bottle-fed them until they were weaned and able to eat on their own. Later, he requested their acceptance into our foster care program. Of course, we happily agreed.
Meghan is a sleek, black beauty of a girl who shies from people at first and until she gets to know them. Once she does, however, she easily warms up. In fact, Meghan adores attention and will pull your hand toward her to encourage you to pet her. She's easygoing and makes friends quickly with other dogs and cats. Like many black kitties, she loves to talk and can be quite a chatterbox. She's more than happy to follow humans around the house, voicing her opinion on many exciting topics, so her adoptive person or family must be an exceptional conversationalist.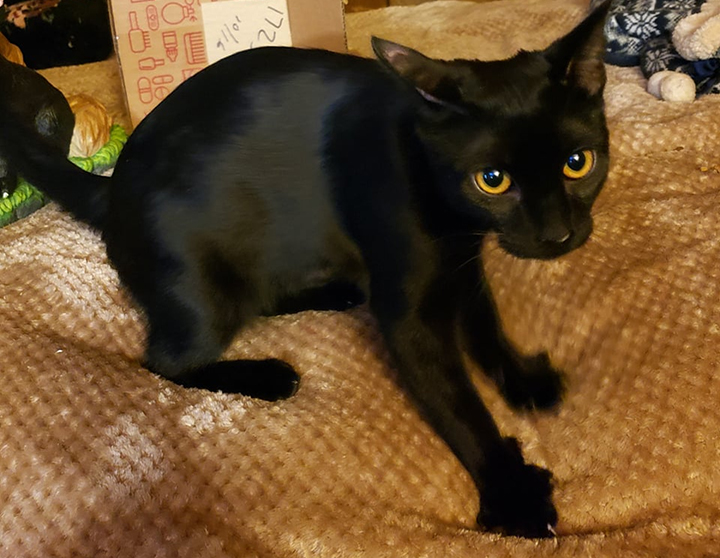 Meghan and Harry are a bonded pair. We'd like them to be adopted together as it's critical to their long-term happiness and well-being. If you are interested in adopting Meghan and her brother, Harry, fill out an adoption application for them today!