Adoption Application Status: Truffle currently has 0 approved adoption applicants.
Meet Truffle, an adorable, sweet, rare orange tabby female born in mid-September 2022. While living in an outdoor feral colony, she and her three siblings – Tiramisu, Ambrosia, and Churro – were born to a friendly young mama kitty, Sundae. Kitty Devore Rescue stepped up to the plate when the colony caretakers asked for help, securing a foster home for all of them. In the safety of foster care, the little family thrived.
Truffle is a gentle, friendly girl who gets along with everyone – human and feline alike. She has typical kitten energy and loves to play with toys and on the cat tree and then settle in for a nap in the sunshine. She has the cutest little meow and will let you know when she needs some attention and will often fall asleep on your lap or chest during TV or nap time. She'll also allow you to pick her up for cuddles and kisses. Don't tell the others; she is her foster dads favorite! She is spayed, vaccinated, microchipped, and has no problems using the litter box. She is very bonded with her sister, Ambrosia (also a rare orange tabby female!), and they'd love to find a home together if you're looking for a pair.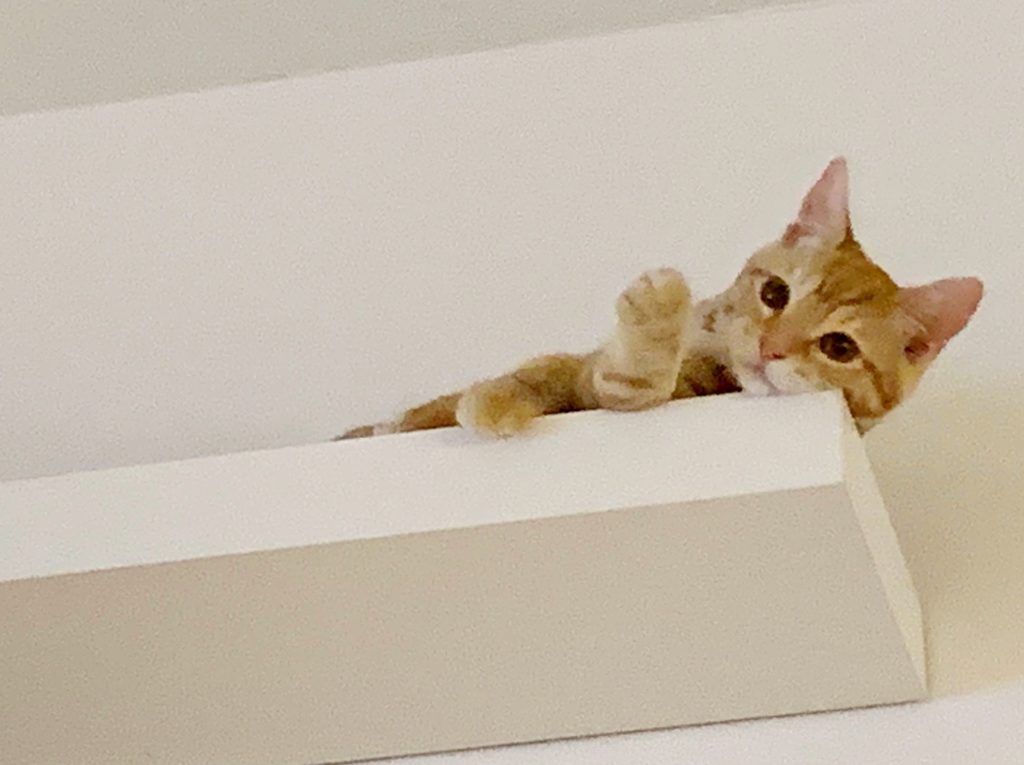 This delicious little dollop is quite a sweet delight! Fill out an adoption application for Truffle today!