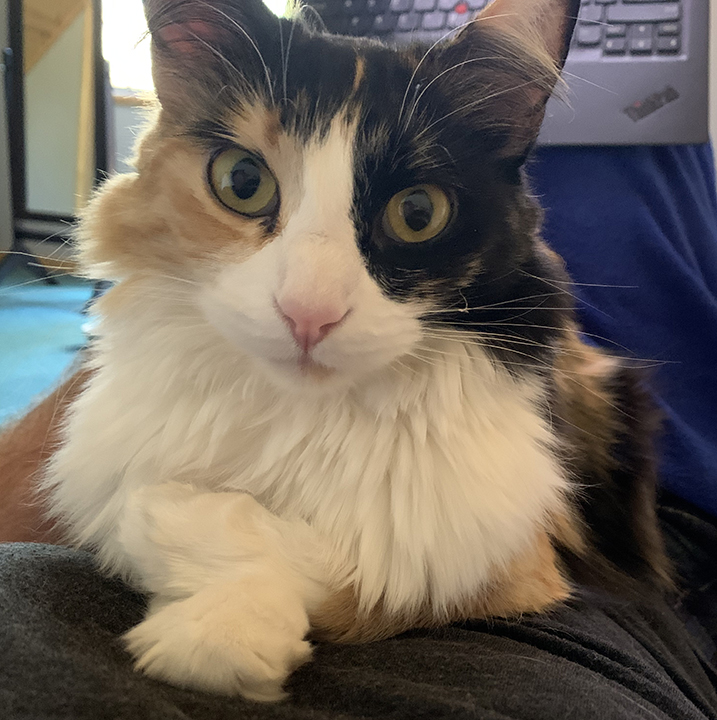 Tigerlillie was adopted May 24, 2020!

Tigerlillie came to Kitty Devore in March 2020 when she was surrendered to the shelter by her family for scratching. In her foster family, she was given time to blossom and become the queen she is.
Tigerlillie is a spunky calico who knows just how beautiful she is. Being a queen she has strong opinions that she is happy to express. Once warmed up Tigerlillie loves to spend time with or near her humans. She also loves playing with wand toys, feathers, and laser pointers. She needs a forever family that leads a predictable routine and has patience for her occasional attitude. In her foster family she hasn't had any problems with scratching, but will hiss when she doesn't like something. She has been around other cats but became insecure and territorial in that situation. Tigerlillie needs to go to a home where she is the only pet with no small children. Despite the only difficult transition in her life, Tigerlillie is a very affectionate cat who just wants the simple things in life: to play with toys, be fed treats, and cuddle up in a warm lap.
Are you looking for a little royalty in your life? Fill out an adoption application today! This beautiful queen is ready for her kingdom.