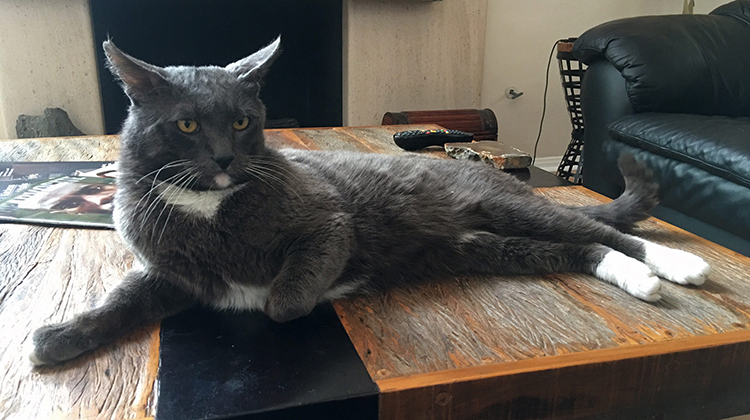 This handsome fella is Rodeo! He's a super chill cat that loves attention in the form of a good head or chin scratch. Don't go for the belly though or he'll get ya! Rodeo sometimes tries to nip if he gets overstimulated, so he shouldn't go to a home with children. However, he does fine with the other kitties in his foster home. To be honest, he mostly just ignores them.
Besides human attention, Rodeo's biggest pleasure is a good nap. He's not super picky either. He'll make himself comfortable just about anywhere, the back of the couch, the coffee table, on your chest…
Rodeo has been adopted!