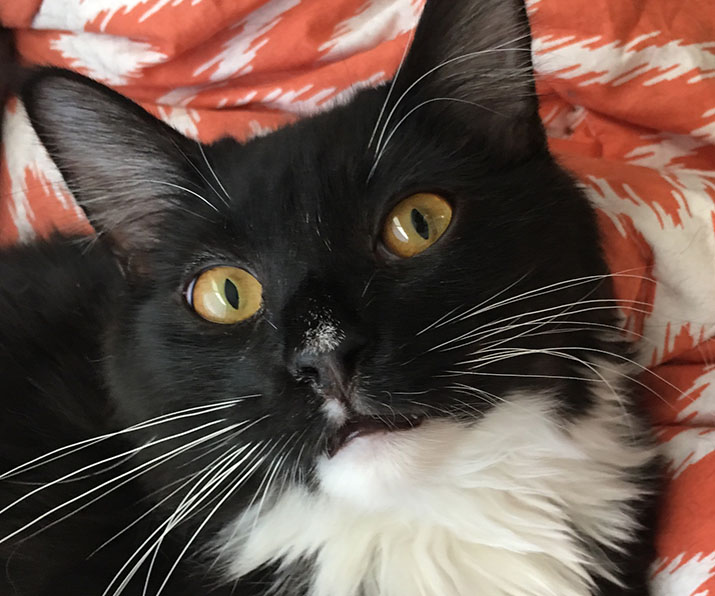 Meet Qtip! This soft fluffy lad is full of love and playfulness! Handsome with orange eyes, amazing whiskers and the most perfect of tails! This tuxedo boy is always at the ready to play, snuggle, or sleep. Qtip, born July 3, 2018, is one of Letty's boys available for adoption. His brothers are the equally handsome Monaco and Eugene Bean.
In addition to getting in a full day's daily play with all the other kitties in his foster home, QTip is amiable, good-natured and makes new friends easily. He also enjoys the company of the resident foster dog. Both can often be found napping together on the couch.
Qtip's favorite toy in the whole wide world is the Zoom-O. If you don't know what that is, there's one surefire way to find out.
As of August 3, 2019, QTip has been adopted!