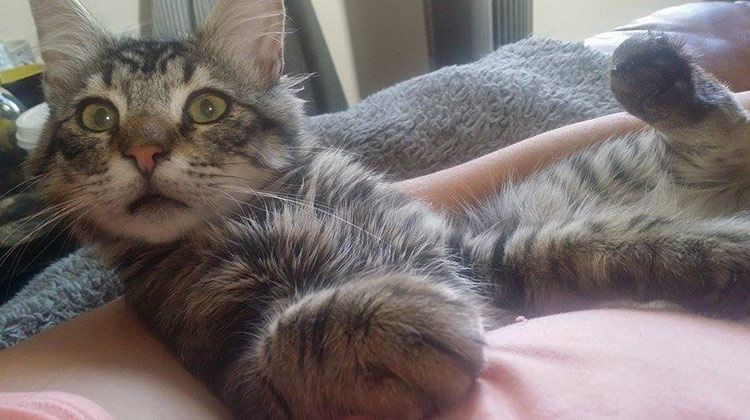 Get ready for the Gun Show! Meet Gunnar: the cuddliest, most playful, sweetest cat around. He gets along with EVERYONE, from grouchy old man cats, to prissy lady kitties, especially kittens, people of all persuasions, and probably any being he could ever be introduced to!
His eager demeanor will allow him to make friends with any kitty out there and he LOVES people. He enjoys being picked up like a baby, being tossed over your shoulder while you walk throughout the house, he will even try to climb you to get up to your face for kisses. He so far exceeds a lap cat, I can hardly articulate it – he wants to be in or on your face/shoulders/chest AT ALL TIMES and he doesn't accept any excuses otherwise. If you are looking for the world's best cat, you've found him!!
Gunnar has been adopted!