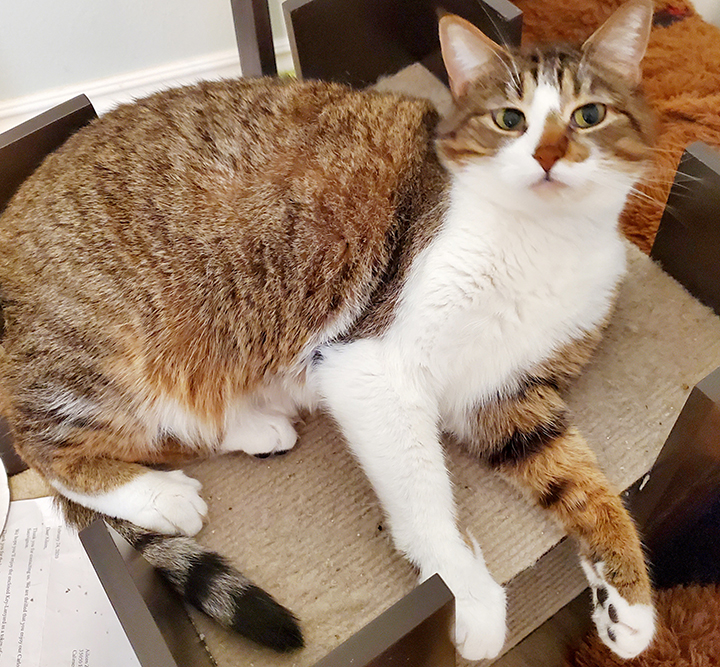 Christa has a pending adoption! We are no longer accepting new applications for her.

Christa is a beautiful little soul who came to Kitty Devore Rescue from another rescue that had shut down. This lovely little girl was estimated to be about 3 years old when she entered our foster care program in October of 2019. Despite the upheaval she's experienced thus far in her young life, Christa is one of the most loving and affectionate kitties you could ever hope to meet.
Christa loves to head butt, sidle up for side cuddles and will stand with her front paws resting on you so she can let you know it's high time you pet her. She's extremely loyal but also has a little bit of a jealous streak. She does not want to share her humans with any other animals and, for that reason, we believe Christa would thrive best in a home where she was the one and only kitty. 
Christa has been adopted as of Tuesday, May 5, 2020!