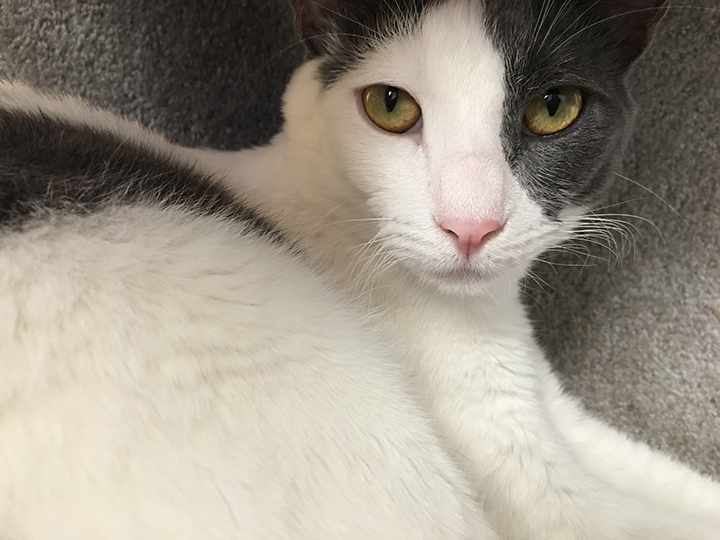 Meet Cashel! Super soft, eager to cuddle and as loving as they come. He loves to play as well. He was rescued from Devore Shelter in July 2018 with one of his sisters, Ashling, and then both were reunited with Caron, their other sister, a week later. These adorable siblings were just 2 months old at the time of their rescue.
Cashel is much larger than his sisters but very good with them and all other kitties he meets. He has such soft fur, a pink nose and paws pads but for one cute darker "toe bean". He wears his heart on his sleeve and gives his foster mom all the love, purrs, and cuddles she wants. More than anything else in life, Cashel simply wants to snuggle with his humans. He's willing to share your lap if other kitties have claimed it but rest assured – he will make room for himself!
In addition to getting along well with other kitties, he currently resides with a medium sized dog and gets along very well with everyone. Cashel would love a home with human and cat attention. He'd also be fine with cat friendly dogs.
As of August 3, 2019, Cashel has been adopted!