Billy Bell was adopted with his siblings Etta, Walter, and Lincoln Lee on October 26, 2021!
After a harrowing wait in the shelter, Billy Bell's mom, Margery, and siblings were rescued on June 10, 2021. He and his siblings – Olyvia, Astridd, Etta, Walter, Jonesy, and Lincoln Lee – had just turned 9 weeks old when the entire family safely exited Devore Shelter in San Bernardino, California. From there, they made their way into KD foster care. Our team members in California temporarily fostered them before traveling to their long-term foster home with one of our very best foster moms in Seattle, Washington.
Billy Bell is the smallest boy in his family and maybe the most emotional. As the littlest guy, he was not a trailblazer but learned to meow for attention from his brother Walter. Likewise, he will run right over, leaping over whoever and whatever to be right by you. He purrs like crazy when held and cuddled and smothered with kisses. You'd never guess this good-natured kitten came from a family of strays.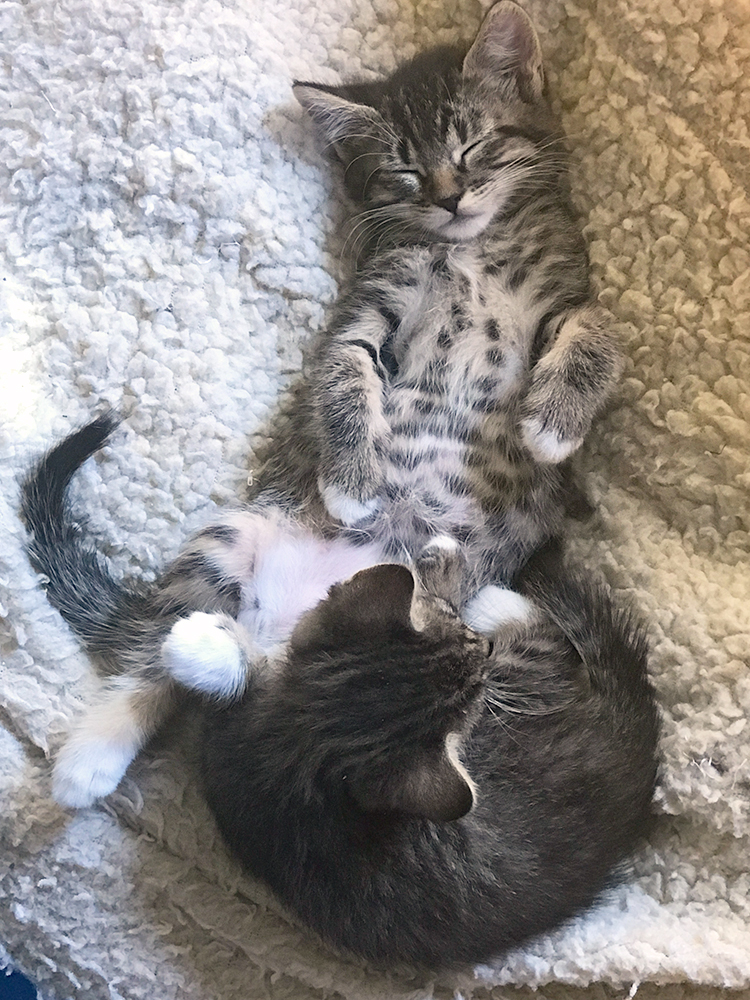 Billy Bell is not so small these days (but not big, either), fully vetted and ready for his forever home. He'd be fine on his own (with lots of attention from you) but would be over the moon if one of his brothers or sisters was adopted with him. He gets along great with his siblings and would be happiest in a new loving home while having a member of his real family around – the best of both worlds. This sweet boy deserves it!
All members of this beautiful little family are part of our Seattle, Washington, division, so they are only available to adopters in and around the Seattle area. If you are interested in adopting adorable Billy Bell and/or one of his equally sweet siblings or their mom, Margery, fill out an adoption application today!
See Billy Bell in action here: