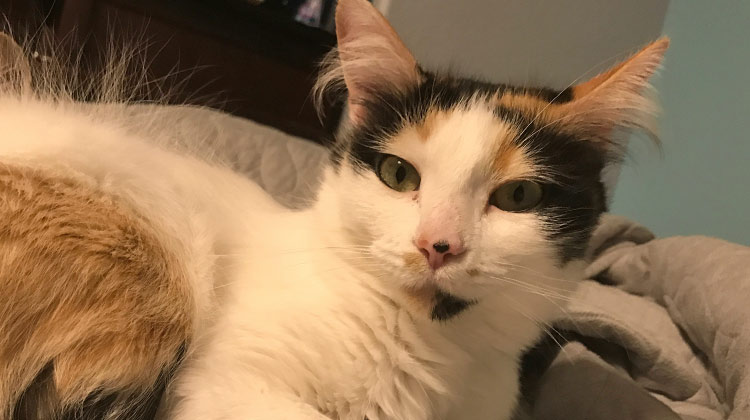 Addison is beautiful Calico who is a joy to be around. This sweet girl is ready for a home of her own!
She loves people, and prefers to be in the center of the action. She takes just a minute to warm up to you, and then can be found on your lap or curled up next to you. (She has been known to steal your pillow at night). She likes to hang out with her people while you watch TV or read a book. She is really easy going, always uses the litter box, and enjoys playing with toys! She's also been known to have a cat-versation and will meow back at you to let you know what she thinks.
She prefers to be the only 4 legged friend in your family, that way she doesn't have to share your attention.
Addison was adopted April 28, 2018!