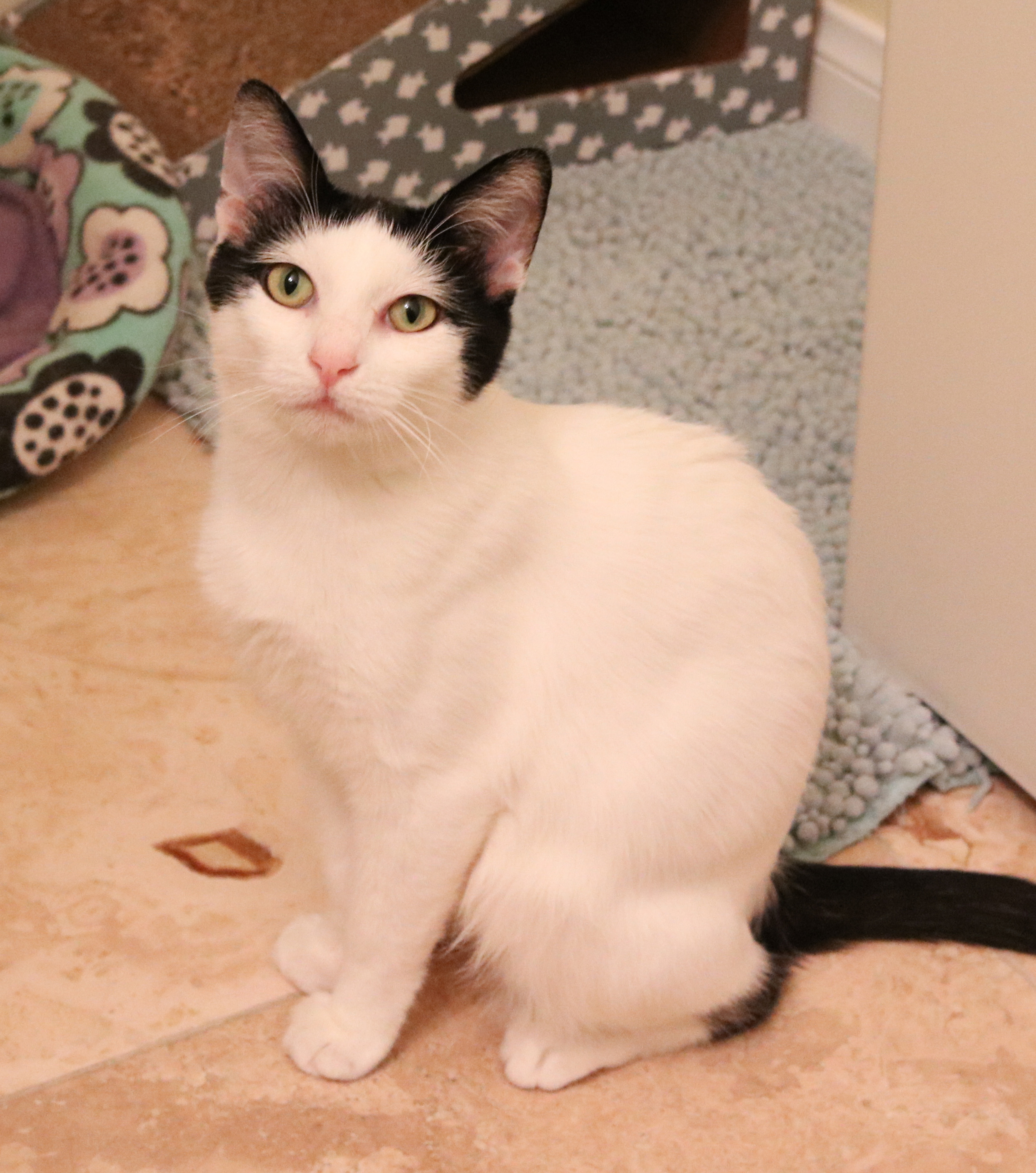 Momma Ginny and her kittens, Galleon, Sickle, and Knut, were rescued from Devore shelter in July when she was about a year and a half old. Ginny had a nasty cold, but her temporary foster took great care of her and now she's ready to find her permanent family!
Ginny's family members have names from the world of Harry Potter, Ginny being named for Ginny Weasley. She was a great momma to her little wizard coin kittens, but has since decided that motherhood took a lot out of her and she'd prefer to be spoiled all by herself as an only kitty! While Ginny isn't a big fan of other cats, she LOVES people. This sweetheart will stretch up to meet your face for some Eskimo/nose kisses if you bend down to say "hi" to her! She purrs all the time, especially if you're giving her head or butt scratches, and she likes to be pet. She'll flop all over and rub against you for some love, and she'll probably give you a good talking to if you're not responding to her requests for attention- she's quite vocal! Ginny's favorite past time is chasing after her spring toy and disemboweling stuffed mouse toys, so her future family should be prepared to replace those often! 🙂 Ginny is small statured, but she's quite solid and muscular, not unlike a gymnast.
Beautiful Ginny is fully vetted, complete with vaccinations and microchip, and she's been spayed and tested negative for FIV/FeLV. This sweet, people-loving girl just needs to find her special family. If Ginny seems like your perfect one and only, apply to adopt her today!
**Search #ARsGinny on Instagram for more photos!**